An Ace Card: Shape Trade Mark Registrations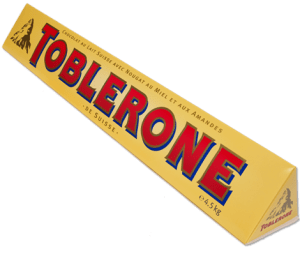 Alex McDonald, Trade Mark Dispute Lawyer, Auckland
A trade mark registration for the shape of a product is one of the holy grails of trade mark protection.
The distinctive trade mark triangle shape Toblerone box is a good example of a shape trade mark registration.
The benefits of obtaining a trade mark registration for a distinctive and recognised product shape are enormous. This is because a registration gives the owner the exclusive right to use the mark for the goods for which it is registered and to stop competitors using a confusingly similar shaped product.
Subject to the payment of a relatively cheap renewal fee every 10 years the registration and the protection it offers can be maintained forever.
Without a trade mark registration for a product shape, an owner's rights are limited to either protection provided under copyright law under the Copyright Act 1994 or, in the comparatively few cases in which the owner has obtained a registered design, the exclusive rights provided by the Design Act 1953. In either case the period of protection is limited. Under the Copyright Act, industrially manufactured products have protection for 16 years from the date of manufacture of the 50th product. Under the Designs Act, it is 15 years.
For the majority of product manufacturers, copyright protection is their strongest cause of action to stop rivals manufacturing a knock-off product. To be successful, a series of hurdles need to be crossed including:
a) identifying and proving ownership of the original copyright works; and
b) proving that the design of the competing product has not only been derived from the owner's design but that it substantially reproduces the design.
A product shape registration avoids all of that hoopla and, generally speaking, simply requires the trade mark owner prove that a rival has used an identical or confusingly similar product shape in relation to the same or similar goods for which the shape trade mark is registered.
But here's the rub. To get a shape trade mark registration, a business needs to have advertised, promoted and sold large quantities of a product having a shape that is distinctive and not purely functional. Customers need to recognise the shape product as a badge of origin. So, for example, customers seeing Coca-Cola on the shelf in the original Coca-Cola glass bottle immediately know that the product comes from Coca-Cola. For manufacturers that have a product that falls into this category trade mark registration is a no-brainer.
Alex McDonald, Trade Mark Lawyer, Auckland