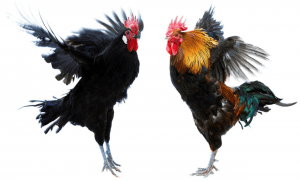 Alex McDonald | Trade Mark Litigation Lawyer, Auckland
A descriptive trade mark seem like a great idea but can prove be a real headache down the line. Here's a case that illustrates howa descriptive trade mark can cause problems.
The Public Service Investment Society or PSIS was established in 1928 to help, often poorly paid public servants, from falling into the clutches of loan sharks when their salaries were cut, as they were in 1931 by 10%, during the great depression. By 2011 the PSIS was offering a range of financial services and insurance. It decided a new look and brand refresh was just what it needed so it changed its name to:

In 2014 The Cooperative Bank, discovered that the New Zealand Association of Credit Unions was also planning to rebrand its business under trade marks which included:

The Cooperative Bank baulked at the similarity of the trade marks. It filed an application with the High Court to seek an interim injunction to stop the rebrand. In a decision that must have come as a disappointment for the Cooperative Bank the High Court refused to grant an interim injunction. So what was the problem?
The insurmountable problem that The Cooperative Bank had was that the similarity between its brand and the marks proposed by the New Zealand Association of Credit Unions was the word "co-op" which is a descriptive trade mark. The Cooperative Bank had not been using its mark for long enough to establish a "secondary meaning" in the brand. In a string of decisions the courts have consistently been unsympathetic to businesses which seek to monopolise descriptive words like "co-op". If there is a risk of confusion, generally speaking that risk has to be tolerated by a business which adopts a descriptive brand.
So what can businesses learn from this decision and from trade mark law in general?
There are five points which businesses should know:
1. It takes courage to stand out from the market, but business names which stand out carry huge benefits from both marketing and legal perspectives. Customers remember them. If a customer can't remember whether the name of your business is CBD Insurance or BCD Financial Services it will be hard for them to recommend you to friends and family.
2. Trade mark registration has clear advantages over relying on claims based on use like passing off and breach of the Fair Trading Act 1986. Business names which stand out are easy to register as trade marks. A trade mark registration gives a business the right to stop competing businesses using an identical or confusingly similar mark. There are few "ifs" or "buts" to this rule. The flipside of that principle is that Takapuna Insurance Brokers is going to find it hard to stop a business opening two doors away under Takapuna Financial Services Ltd.
3. If your business name is not one that stands out but you have been using it for a long time, all is not lost. It is possible to obtain a trade mark registration for descriptive trade mark business names which have gained a "secondary meaning" based on long established use but it can take years of advertising, promotion and use before a secondary meaning can be proved and will cost you more to register the brand because evidence of use will need to be carefully assembled to prove that the trade mark is registrable.
4. Finally, ask yourself, "What have I got to lose by treating my brand as a valuable contributor to my business?" If I'm planning to grow the business and one day sell it, what's the downside of having invested in a brand that is one that is easily transferable and usable by a buyer rather than one that a buyer would rather ditch?
Alex McDonald, Trade Mark Lawyer, Auckland