INSULATION WARS: BATTLE OF THE BATTS
Alex McDonald | Trade Mark Dispute Lawyer, Auckland NZ
Batts trade mark dispute – Download the case here
HTML is the standard mark-up language used to create web pages.  An HTML metatag is not displayed on the landing page, but it tells the browser specific information about the page by communicating keywords to a search engine.  While an HTML metatag is not visible, it does not take a technical genius to locate that information.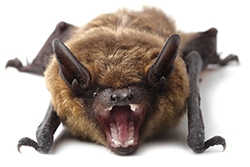 So what happens when the trade mark of one company is used by a rival as an HTML metatag? Up until recently there was no clear answer on the issue.  That was until the New Zealand High Court released its judgment earlier this year in Tasman Insulation New Zealand Limited v Knauf Insulation Ltd.
Tasman is the only New Zealand manufacturer of insulation products made from recycled glass. Since at least 1973 Tasman has sold its insulation under the PINK®BATTS® brand.
In New Zealand, however, since 27 August 1973 the plaintiff ("Tasman"). It has also been the owner of a trade mark registration for "BATTS" in respect of insulating materials since 1973. Knauf is part of a multinational, construction industry manufacturing Goliath, Knauf Group.  In 2011 Knauf began importing insulation product into New Zealand under the trade mark EARTHWOOL®.  It used the tag "Batt" in the HTML code on the website in the form, "Batt%20MastaBag.jpg", with the result that an internet user using the search term "Batts" could be directed to the www.earthwool.co.nz  website.
Things got heated (no pun intended) in the market between the two rivals including Knauf running advertising under the headline "Looks Like We're Driving our Competitors Totally Bats". Trade mark infringement proceedings were subsequently filed by Tasman and a lengthy Court battle ensued.
In the final result the Court decided that use of a registered trade mark in a meta tag (where the mark can be accessed and viewed by an informed internet use) was indeed trade mark use constituting trade mark infringement. It issued an injunction to stop Knauf continuing to do so.