LENOVO AND THE FANTASY GAME CHARACTER
Lenovo domain name dispute | Alex McDonald, Domain Name Dispute Lawyer, Auckland – Download the case here
The Domain Name Commission or DNC handles disputes in New Zealand about the registration of .nz domain names. DNC's dispute resolution policy provides that a business seeking to obtain the transfer of a domain name registered by a third party needs to establish:
a) rights in a name identical or similar to the domain name in dispute; and
b) that the registration is unfair.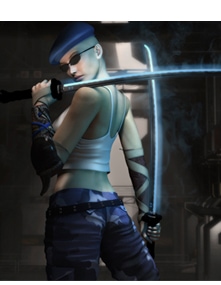 Critically for the case described below, in deciding whether a registration is unfair, the DNC expert determining a dispute is prohibited under the policy from taking into account any evidence which occurred more than 3 years before the date of the complaint.
Lenovo is a Chinese multi-national company technology company founded in 1984 in Beijing under its previous name, "Legend". In 2002, it decided to change the company name to "Lenovo". It spent US$32 million on re-branding. Lenovo officially changed its company name on 1 April 2004. It obtained New Zealand trade mark registrations giving it exclusive rights in this country in the word mark LENOVO. These rights existed with effect from 20 February 2003.
The domain name, www.lenovo.co.nz, was registered by Angela Huang on 31 May 2004. Ms Huang said that she registered the domain name while she was a student at Otago University and that the name "Lenovo" was the name of her game character in the online game "Everquest". According to Ms Huang she had never heard of the Lenovo brand name in 2002 when she named her game character. She chose that name as a portmanteau of the French word "Le" and the Latin "novo" to fit with her character's name "The Novice". Subsequently in 2004 Ms Huang wanted to obtain a new email service with storage of 50MB. In order to get a hosting service, she registered the domain name www.lenovo.co.nz purely for personal use (the URL www.lenovo.co.nz leads to a blank page that says "page not found"). It was never her intention to use the domain name commercially. Now it retains sentimental value for her.
Lenovo's complaint was not lodged with the DNC until December 2013. Somewhat bizarrely Lenovo said that it had only recently become aware of the registration of www.lenovo.co.nz.
In giving her reasons for the choice of name, Ms Huang was careful not to waive the protection of the three-year limitation period set out in DNC's dispute resolution policy. The result was that in arriving at the decision, the expert disregarded Lenovo's evidence that at the time of registration Ms Huang must have been aware of Lenovo's rights in the trade mark LENOVO. An order to transfer the domain name to Lenovo was refused. At the time of writing Ms Huang retains the sentimental value of www.lenovo.co.nz.
Alex McDonald, Domain Name Dispute Lawyer, Auckland