Piggy Backer goes down in Bullfight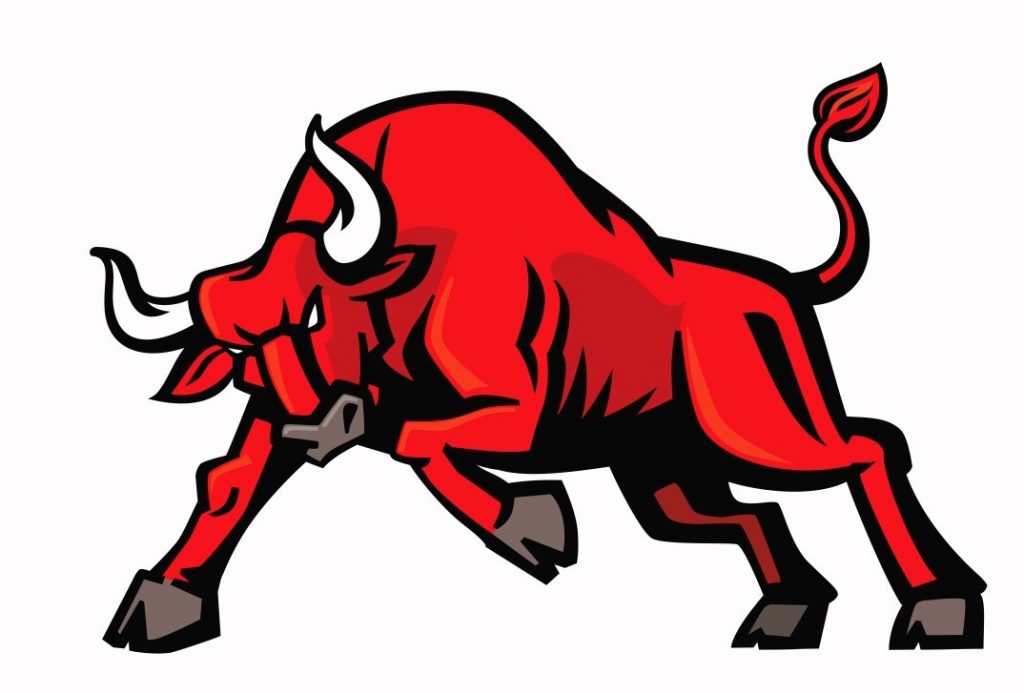 Alex McDonald | Intellectual Property Lawyer, Auckland
Red Bull is no stranger to intellectual property litigation but its scrap with a rival drinks manufacturer provided for some real drama and intrigue resulting in a Court of Appeal decision, Red Bull New Zealand Ltd v Drink Red Ltd [2016] NZCA 373. The decision reversed a High Court decision refusing to grant an interim injunction to Red Bull. Here's what happened and why?.
A brief factual history of the litigation
Red Bull sells around $40 million worth of Red Bull branded energy drinks per year in New Zealand. Apparently Red Bull mixed with vodka is popular with young people who order it as a "vodka red bull". Who knew?
In 2014-2015 Mr McCormick, an energy drinks manufacturer, began looking at ways to produce and sell a canned ready mixed or ready-to-drink (RTD) alcoholic beverage emulating a "vodka red bull". Ultimately in February 2015 Mr McCormick through the defendant companies (Drink Red) began selling canned ready mixed vodka and energy drink under a trade mark pronounced "Red" and visually represented as:
In May 2015 Red Bull sued Drink Red for passing off, breach of the Fair Trading Act 1986 and trade mark infringement.
Later, in November 2015, an apparently emboldened Drink Red went a step further by launching a non-alcoholic energy drink called ЯED Energy. From Red Bull's perspective that was a step too far. Red Bull applied for an interim injunction to have both Drink Red's ЯED energy drink and RTD removed from the market.
Red Bull's evidence
Red Bull's market confusion evidence included evidence from two barristers engaged by Red Bull to conduct market investigations included visiting and speaking to staff at 92 bars and liquor outlets known to stock Drink Red products 18.5% of whom said that Drink Red's product is either Red Bull or contains Red Bull or that the staff understood the barristers to be asking for Red Bull when they asked for Drink Red's product.
Drink Red's evidence
Mr McCormick's affidavit in opposition to Red Bull's interim injunction application asserted [13] that Drink Red had used a marketing agency called Strategy to help create a name for Drink Red's RTD. Mr McCormick explained that after he received a report dated June 2014 (the June 2014 Report) from Strategy he decided to call the RTD "Red" due to its "strong ties to Russia, the birth place of vodka" and "because Red is a simple, short and clear name which has the ability to stand out as something unique". Mr McCormick said that Drink Red was not "trying to 'piggy back' on the branding or trade marks of Red Bull".
However rather than producing the June 2014 Report, the affidavit sworn by Mr McCormick annexed a document produced by Strategy in May 2015 (the May 2015 Report). Mr McCormick's affidavit endorsed the truthfulness of the report.
Further, Mr Cranko, the managing partner of Strategy, swore an affidavit in the High Court in which he explained that the May 2015 Report was compiled by "identifying ten representative pre-existing presentations and collating them into a single, summary presentation".
The High Court judgment
Justice Brewer's subsequent judgment (Red Bull NZ Ltd & Anor v Drink Red Ltd & Ors, [2016] NZHC 531, 24 March 2016) declining the interim injunction application identified at [49] that although it is well established that intention is not a requirement of either a breach of FTA or of passing off, where intention is demonstrated it is a powerful factor. His Honour determined at [52] that the evidence did not support an intention by Drink Red to 'piggy back' on Red Bull's goodwill. His Honour relied in part on the fact that Drink Red had engaged Strategy to come up with the brand name and that Strategy had considered multiple trade names before settling on Red.
More is revealed
Drink Red's victory was short lived. Red Bull appealed the High Court decision. In addition Drink Red provided belated discovery (discovery was due prior to the High Court interim injunction hearing) including the June 2014 Report referred to but missing from Mr McCormick's High Court affidavit evidence.  Further, after obtaining third party discovery from Strategy, Red Bull obtained an incendiary Strategy in-house email sent by Strategy's Mr Cranko to two Strategy employees three days after Red Bull's lawyers sent their initial letter of demand to Drink Red requiring it to stop producing its Red RTD.
Strategy's in-house email
Mr Cranko's email instructed staff to:
Prepare a separate document that, in detail, analyses Red Bull logo, name, colour, fonts, etc to RED highlighting all the differences including the subtilise [sic] the Russian influence etc… It can be dated Feb 23rd
Include in the previous competitor analysis other can designs particularly with reference of [sic] Ali cans etc as many as look like Red Bull designs clearly showing its nots unique [sic] and anti-competitive to suggest our can design is a copy of Red Bulls (which its not either). Remove any comments on the document that relate to "passing of" or creating confusion with Red Bull.
Do another search of all names that include the Red in them relating to energy drinks, alcoholic drinks or basically any drink we need to show that this is a generic name. Also has anyone ever seen Red Bull use their Red trademark in a product (it was registered in NZ in 2006. Also anyone ever seen a RedBull promo boy?
…
PS all this means is that we are all doing something very right if RedBull are trying to bully us.
PPS use RED in caps need to make as many differences as possible
[Emphasis added]
The June 2014 Report
In short, material from Strategy's June 2014 Report which was left out of the May 2015 Report which Drink Red relied on in the High Court included statements that:
A similar colour palette and a modernist styling will be the most effective way to tap into Red Bull's equity. We may be able to create a design that evokes a similar feeling to Red Bull without directly copying any of its features.
We know we have two distinct options when approaching the naming for the vodka Red Bull beverage:
1           Pass off the Red Bull name (Vodka Red Ball, VRB etc).
2           Develop a new and unique name for the product.
…
The Russian flag happens to be the same colour as the red bull can, allows us to tap into some of Red Bull's equity in an original way.
[Emphasis added]
Material that was added to the May 2015 Report and which did not appear in the June 2015 Report described a sanitised, past-tense branding process. It emphasised that Red was chosen through a process of elimination of three trial names namely Red, Rebel and Alt. Ultimately Red was selected because of its association with Russia.
The appeal
Red Bull had little difficulty in having the Strategy in-house email and the June 2015 Report admitted as evidence in the appeal.
A majority of the Court (French and Collins JJ) determined that the May 2015 Report was created to cast Drink Red in the best possible light and would have had the effect of misleading anyone into believing Drink Red had named its drinks without reference to Red Bull. The new evidence not only confirmed Drink Red's intention to 'piggy back' on Red Bull's intellectual property when naming its product but showed that it had attempted to erase evidence of this intention.
The Court at [85] expressed deep concern at the fact that Justice Brewer had been misled on material facts and that had Justice Brewer had the further evidence before him he would have issued an interim injunction. In the context of assessing the balance of convenience Drink Red was the "eyes open" author of its own inconvenience.
The Court concluded by stating at [87] that:
To allow a party to "keep the spoils so unworthily obtained" of having misled the court in a "material manner" is not a state of affairs this Court can countenance.
Commentary
Apart from its sheer intrigue value the case is interesting for two reasons. First the Court's willingness in both the High Court and the Court of Appeal to take into account the evidence of the two barristers who carried out the market investigations and then attested to the results of those investigations.
Market survey evidence is often used in passing off and trade mark infringement cases to bring a snapshot of what is really happening in the market to the courtroom. Usually that happens when at least one of the parties has sufficiently deep pockets to fund the research. That is because market surveys are commonly expensive, often time-consuming and subject to challenge where the survey design sample and/or methodology is not rigorously thought through. Red Bull's substitution of market survey evidence with the evidence of the two barristers was a clever and useful manoeuvre.
Secondly, businesses often outsource brand development to creative agencies. It may be inferred from the Court of Appeal judgment in this case that there was a level of collusion between Drink Red and the creative agency, Strategy. Even in the absence of collusion clients need to expect that in intellectual property disputes particularly those involving trade mark infringement, passing off and breach of the Fair Trading Act 1986 the in-house machinations and communications of the agency cannot be kept secret.
Alex McDonald | Trade Mark Infringement Lawyer, Auckland