REVENGE PORNOGRAPHERS TO GET A SPANKING
Alex McDonald | Information Technology Barrister, Auckland
Harmful Digital Communications Bill
The Harmful Digital Communications Bill, which was introduced to Parliament in late 2013, is expected to be passed into law by the end of the year.  One of the thrusts of the proposed legislation is to make revenge pornography – the sharing of sexually explicit images of former partners without their consent – a criminal offence punishable by up to two years in prison.  The proposed legislation does this by creating a new offence of "Causing harm by posting a digital communication of an intimate visual recording".  The Bill provides a comprehensive definition, too lengthy to reproduce here, of what constitutes an intimate visual recording.  Suffice to say it includes all the naughty bits.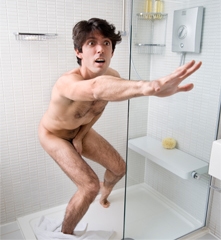 The Bill also provides redress for harm caused to individuals by other digital communications including cyber bullying, where the threshold for criminality is not met, yet harm is caused.
Up until now victims have had to rely on the law of defamation, privacy, breach of confidence, the powers of the Privacy Commissioner, the Harassment Act and other laws governing threats and incitement, none of which were developed to provide an effective, economical and efficient weapon against harmful and distressing internet postings.
The proposed approach is a double-tiered civil enforcement regime providing for remedies such as orders for taking down online content, identifying anonymous offenders and involving online content hosts through the service of complaint notices about specific content.
An Approved Agency will be appointed.  Complaints will go to it in the first instance.  The Agency will, through negotiation, mediation and persuasion, attempt to resolve complaints.  Unresolved cases will be forwarded on to the District Court.  The Court will have the power to issue takedown orders, non-compliance with which will be a criminal offence subject to imprisonment (up to 6 months) and/or a fine (up to $5,000 or $20,000 for companies).
Alex McDonald, Information Technology Lawyer, Auckland