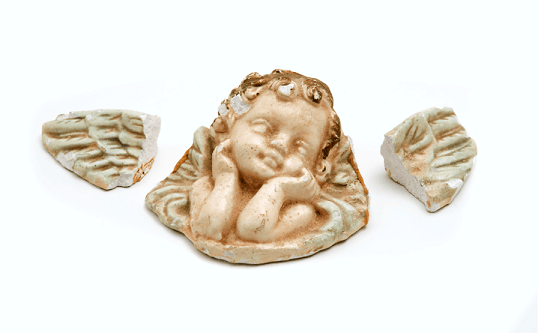 WHEN IT'S TIME TO SAY 'ME TOO': FAMILY VIOLENCE, PROPERTY AND PROTECTION ORDERS
What is family violence?
Family violence is often hidden but it effects adults and children across all age groups, ethnicities and socio-economic groups.  It encompasses physical, sexual and psychological abuse and includes patterns of behaviour made up of a number of acts which together cause harm.
Psychological abuse includes:
intimidation, harassment, damage to property and threats of physical abuse
financial or economic abuse. For example, denying or limiting access to financial resources
It also includes psychological abuse where a child is allowed to see or hear physical, sexual or psychological abuse of one family member by another. In that case the direct victim of the abuse is not regarded as having caused or allowed the child to see or hear the abuse.
What are property occupation and furniture orders?
Often protection order lawyers make applications for orders granting occupation and furniture orders particularly where the applicant has children in her or his care and nowhere else to live. It doesn't matter if family home is a rented property or is owned by you or the perpetrator of the violence.
Applications for property occupation and furniture orders are commonly combined with applications for protection order, and where granted, allow you to have exclusive use of the home and its contents.
What is a protection order?
A protection order is an order of the District or Family Court which prevents the perpetrator of the violence (known as the respondent) from having unwanted contact with or being physically, sexually or psychologically abusive to you.
Protection orders have standard (non-violence) conditions but are also flexible enough to deal with individual situations. Some of the standard conditions are that the respondent must not:
physically, psychologically or sexually abuse or threaten you or your children
damage or threaten to damage your property
encourage anyone else to physically, sexually or psychologically abuse or threaten you or your children.
A protection order will include non-contact conditions which the respondent must follow where the parties are living apart. You can, however, choose to agree to contact. Standard non-contact conditions include that the respondent must not:
come to your home
hang around the neighbourhood where you live
try to stop the you, your children or those close to you from coming or going
in any way contact you unless there is an emergency or you have given your written permission or you are both asked to attend a family group conference
Frequently, the respondent will be required to attend a 'stopping violence' programme.
Who can apply for a protection order?
If you are suffering from abuse by a family member (spouse, partner, person within your household or someone who you have a close personal relationship)  then you are eligible to apply for a protection order.
Who is protected by a protection order?
While the purpose of a protection order is to protect you and any children who usually live with you it can also protect other people who have experienced family violence from the respondent because of their relationship with you.  These people can also be named in the protection order.
Temporary vs. final protection orders? Without notice and on notice applications.
Frequently protection order lawyers make applications on a "without notice" basis where a protection order is needed urgently. That means that your application is reviewed and decided by a judge on the papers, without hearing from the respondent or the respondent being advised of the application.  If the order is granted it is served on the respondent by the police.
A temporary protection order lasts for 3 months, or until further order of the court.  If the application is not successful, then it will proceed as a non-urgent "on notice" application, with the respondent being served before a hearing takes place.
If a temporary protection order is granted the respondent gets an opportunity to respond and, if he or she wants to, oppose the making of a final protection order in which case there will be a court hearing.   If the respondent does nothing after being served with the temporary protection order that order will become final and no further court hearing is required.
When a temporary protection order is made the respondent must hand in any firearms within 24 hours and the respondent's firearms licence will be suspended. If a final protection order is made in most circumstances the respondent's firearms licence will be revoked.
If your circumstances are not urgent, a protection order lawyer will apply on your behalf for a protection order on notice which means that the respondent will be served with your application, and usually a hearing will be held to determine whether a permanent protection order should be made.  
When a protection order is granted a copy of the order will be sent to the police by the Family Court.  If there is any breach of the protection order the police may bring charges against the respondent for breach of the order which is a criminal offence carrying a maximum penalty of 3 years in prison.
Alex McDonald I Family Lawyer I Auckland